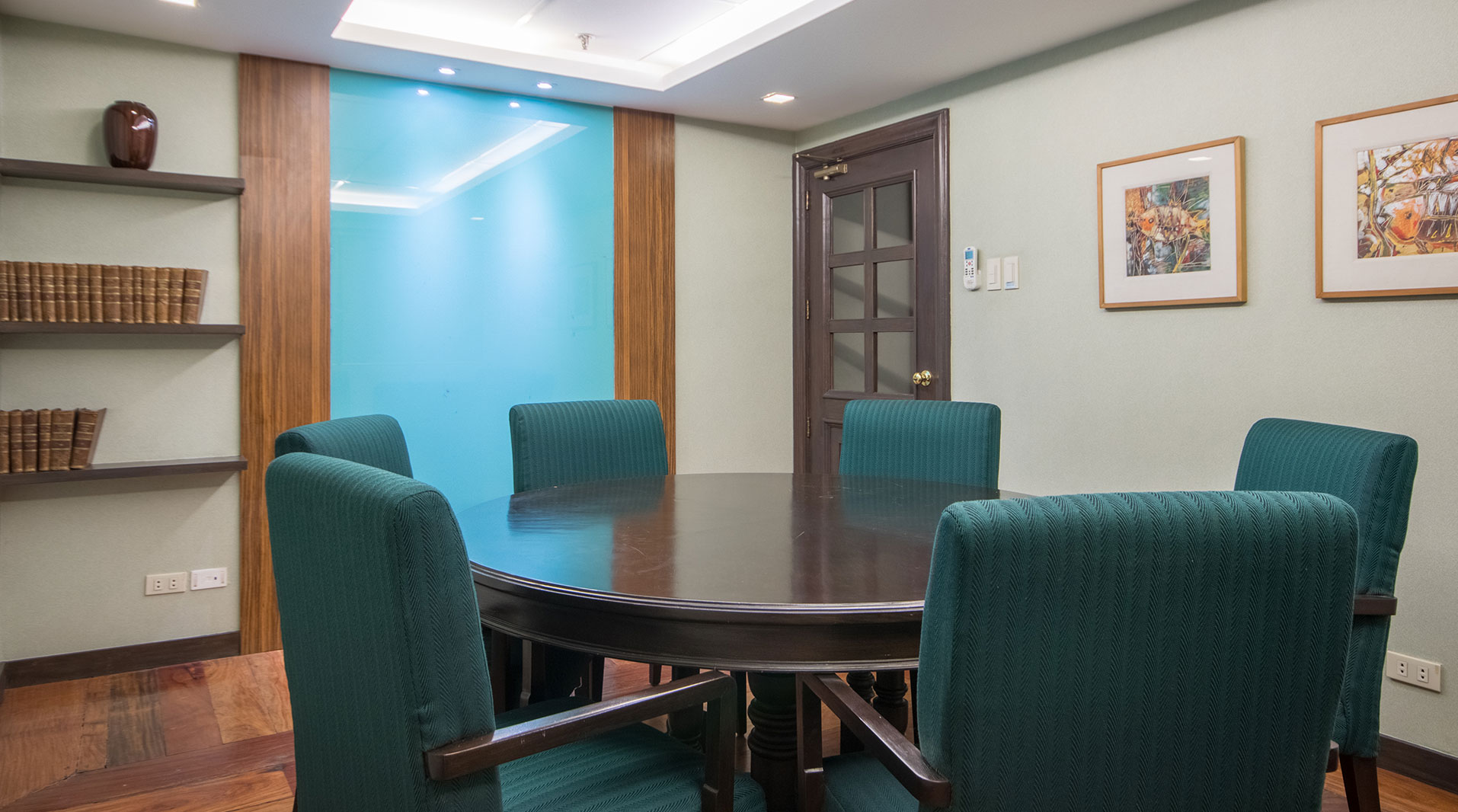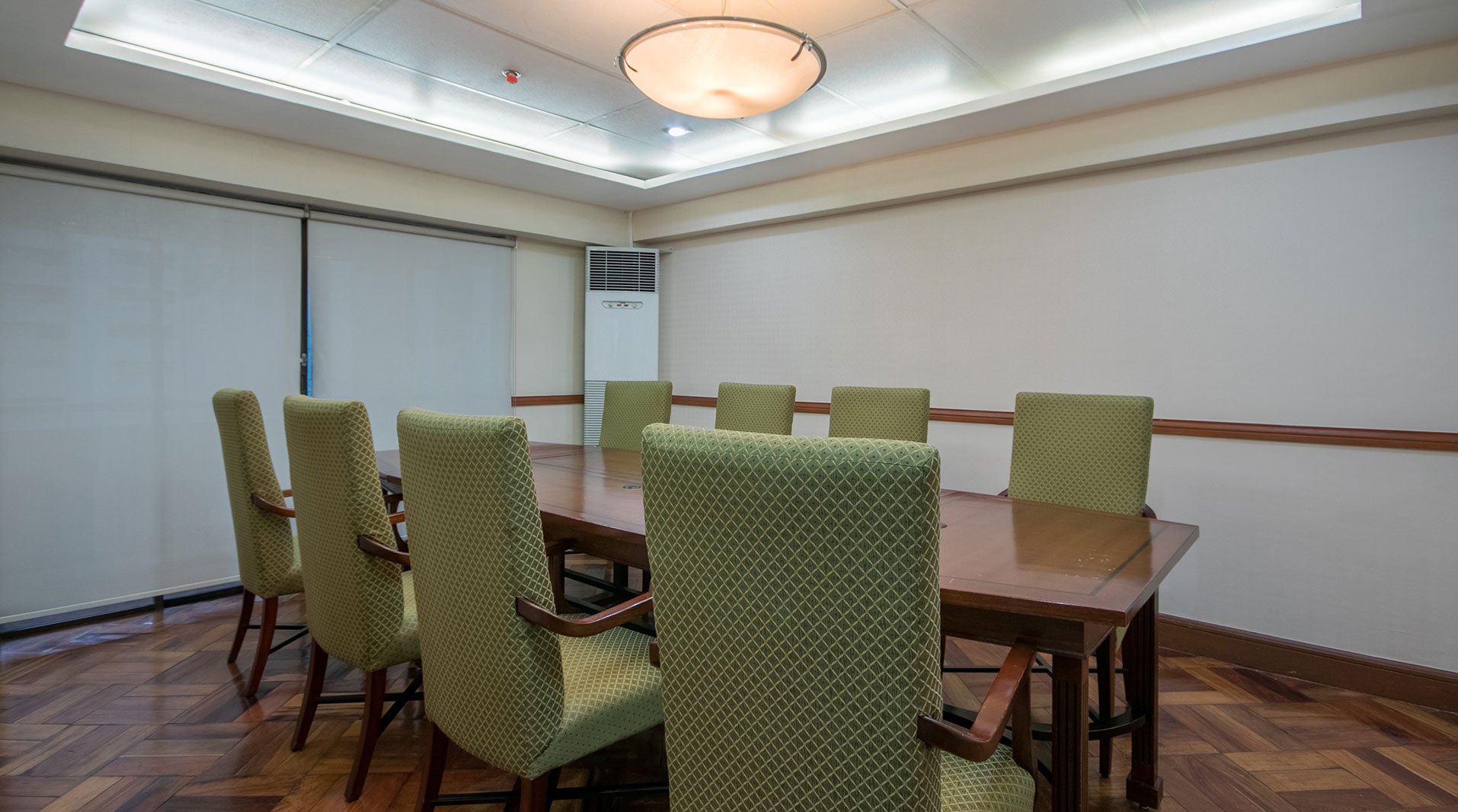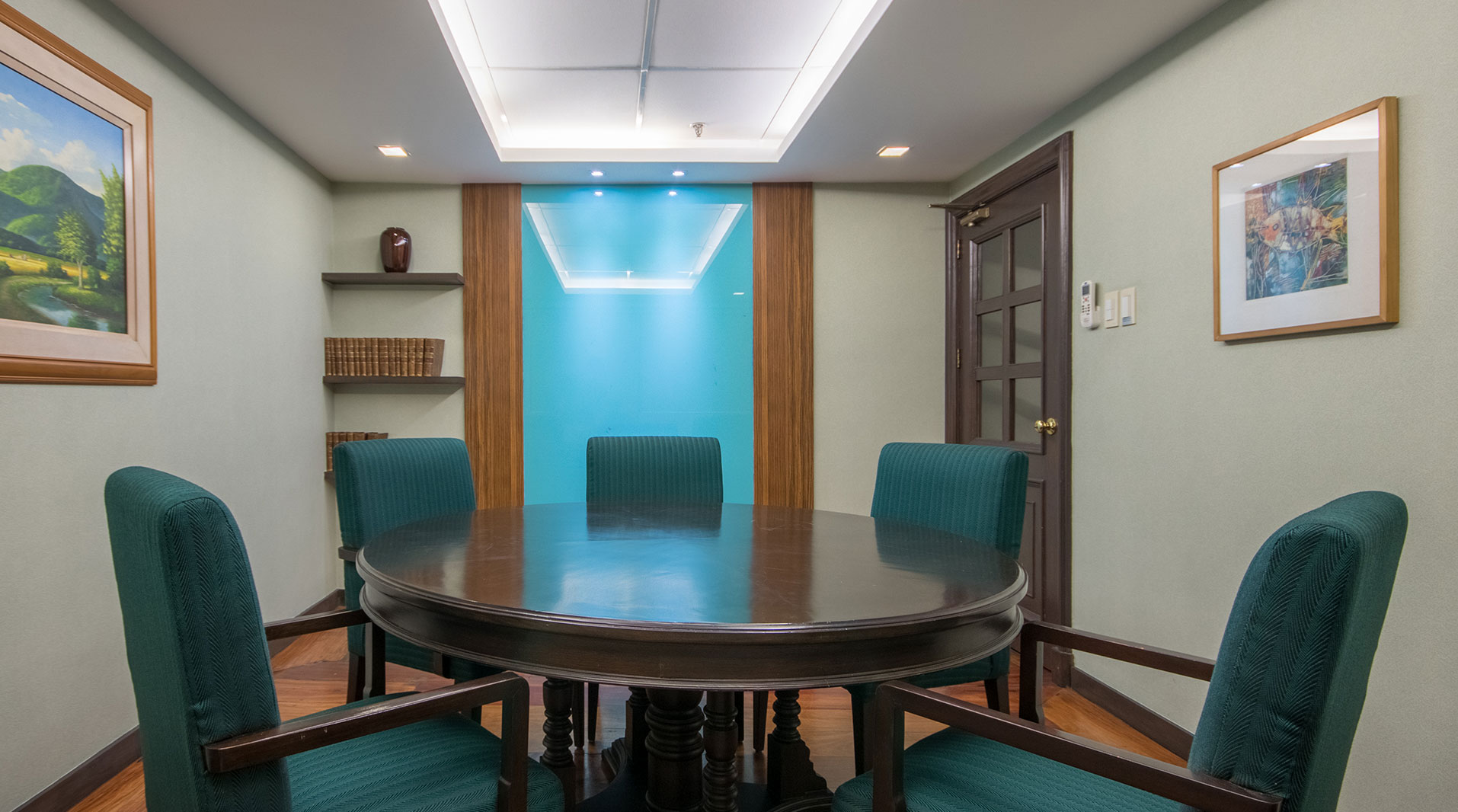 Conference Rooms
The office houses six conference rooms with a seating capacity of 6-15 individuals, all equipped with teleconference facilities and provisions for future videoconferencing capabilities as well.
Technology and Information Systems
Over the last few years, the firm has significantly invested in the acquisition and upgrade of its technology infrastructure and information systems management. A structured cabling local area network sits as backbone to all computer applications and communications facilities shared by users within the firm.
Still in the continuous process of growing more applications to automate office workflow through information technology, the firm has laid a solid foundation to easily expand solutions on the following systems in place: Groupware Systems , File Management Systems, Database Management, Office and Productivity Applications, and Communication Systems
Backup, contingency and security systems have been ensured, with constant monitoring and supervision of operations. To date, the firm has achieved a level of having one of the most advanced computer systems among professional service organizations.
Library
To aid lawyers and legal assistants in basic legal research, an ample library collection is available for use consisting of volumes of law reference books, gazettes, and reports compilations, on jurisprudence, court rulings, circulars and memoranda, among others. Several network computer workstations are also allocated within the area to allow access to the Internet, as well as to an adequate CD-ROM library resource, which includes compilations of various published opinions and ruling from the SEC, DOJ and other government agencies.
Workstations are also equipped with access to West Law, an online legal resource of case law, statutes, law journals, law reviews and legal treatises. Legal information databases such as LexLibris and PhilJuris volumes complement the CD-ROM library collection. Although this traditional physical library is set tangibly, a virtual library of the firm's past legal opinions and legal forms is steadily being built and grown in its computerized repository of files.